How to create a universe for your wedding without scattering with all your decoration desires?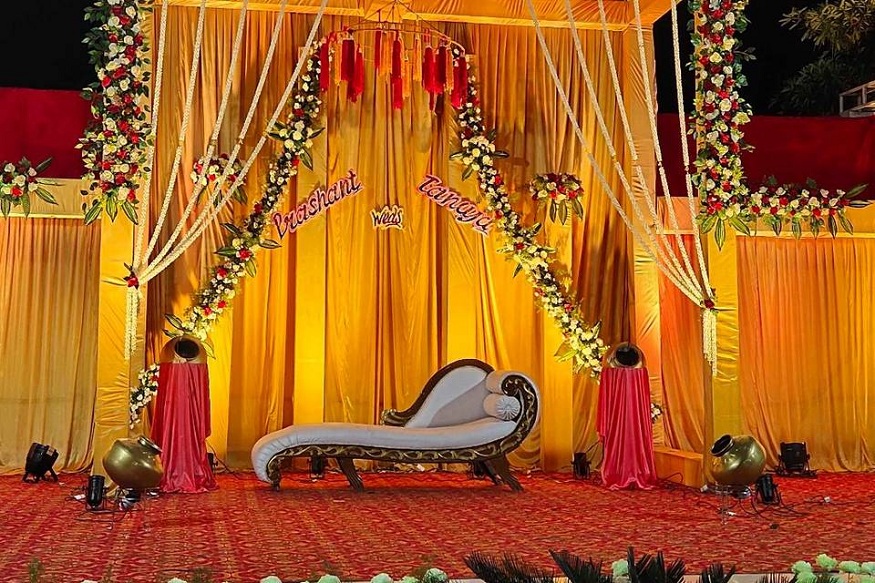 That's it, you take the plunge and you're going to get married! Congratulation ! Now, on to the organization. Decoration is one of the most enjoyable positions in this organization.
But there are so many different styles. Glamorous, bohemian, rustic, chic, rustic, you like everything or almost and you can't make a choice. We share with you some advice to help you not to scatter in all your decoration desires in order to create a harmonious universe and in your image. And to fill up on inspirations and beautiful addresses, we'll meet you this Sunday at the love.etc wedding festival , which will be held at 116 rue de Turenne in Paris.
FIND A COMMON THREAD
The most difficult thing is to have a clear idea of ​​the desired decoration for your wedding. So many styles, colors, themes exist that you have to know how to make a choice. Your best ally to create a harmonious universe for your wedding is undoubtedly Pinterest . You create as many tables as you want to organize your multiple desires. Thus, this will allow you to have a global vision of the different styles that you like. Your choice will then be easier, even obvious.
STAY CONSISTENT IN YOUR DECORATING CHOICES
It is essential not to mix styles. A bohemian ceremony arch will denote with a chic and glamorous decoration for example. The combination of pampas and red roses will amaze your guests for sure. You will therefore have to remain consistent in your decorative elements. Define the style chosen to determine the flowers that will enhance your decoration, the materials, the atmosphere to give to your wedding.
TAKE INSPIRATION FROM THE PLACE OF RECEPTION
The environment of your union is indeed an essential criterion to take into account. The place itself is to be studied, but also the region, or even the season will guide the style of your decoration. Choose a rustic and country style for a wedding in the mountains, for example. Or a bohemian decoration on a beach for example. Are you getting married in a castle or an estate steeped in history? So maybe you will limit the decorative elements, the place is already sufficient on its own.
NO NEED TO OVERLOAD THE DECOR
Too much decoration kills the decoration! Choose the spaces where you will spend the most time: the place of the ceremony, the reception rooms for the cocktail and the meal, the decor of the photobooth. The dance hall, for example, does not require significant work on the decoration. Your guests will be in the middle of a dance show or will be chatting in a corner. No need to rack your brains then. Think especially of the play of light. If you call on a DJ, it is generally he who takes care of it if the room is not itself already equipped.
DON'T RUSH INTO SHOPPING
When the decision to unite is taken, one is often seized by a frenzy of compulsive purchases. We say to ourselves that it will necessarily be useful and finally, we don't know what to do with it. And the risk is to change your mind along the way. Organizing a wedding is not done in two days. Desires, trends, tastes can evolve. It is therefore crucial not to rush and to take the time to ask your desires before starting to buy or hunt for flea markets or family garages. Purchases made too quickly could be inconsistent with the universe chosen for his wedding. You got it: no rush!
CREATE A MOOD BOARD
In order to define your guideline to create the decorative universe of your union, create a moodboard. It will first define your desires, your thoughts. It is to be thought of as a couple in order to take into account the wishes and personalities of each. On a page, you write words that look like you, images or photos that inspire you. The moodboard allows you to highlight the red thread of your wedding . This will guide the style you want for your decoration and check that the elements you like are in line with this moodboard. The Bride Aux Pieds Nus offers you a practical guide to your wedding where you will find a basis for creating your moodboard.
TO BE ACCOMPANIED
And if you have trouble finding harmony in your decoration and that, in the end, you are always scattered, get help . Your florist can create inspiration boards for you with different styles. A wedding planner or wedding designer will organize your ideas and your wishes in order to find the perfect style to create a harmonious and coherent universe with your desires. And if you want to persevere on your own, go to wedding blogs. You are bound to find the one that will inspire your decorative universe.